Reducing complexity in uniform management and beyond
2020 sure has been a complex year for most businesses. In the hunt for finding cost savings that will make up for lost revenue in the bottom line, companies may see some good come out of such a challenging situation – questioning and redefining how things are done, and ultimately simplifying.
As companies grow, the tendency is to create processes: standardize the modus operandi, develop work flows, templates to fill, train staff so everyone works in a similar pattern. Then exceptions to these processes emerge, newcomers question the system, and others who have been using these processes for years resist to change. The result: the processes are expanded, added onto, and something that was originally designed to be simple often becomes a seven-headed monster.
There is nothing like a crisis to put these processes in the dust bin. Start from scratch, redefine, make things more agile and simple, ultimately cutting costs.
The power of simple is often underestimated, but simplifying processes and work flows can increase motivation at work, empower staff members, considerably reduce the time taken to accomplish tasks and reduce errors and costs involved.
After 16 years producing high-quality uniforms for some of the world's most reputable companies, SKYPRO has closely supported the uniform management process in several different organizations. Jorge Pinto, SKYPRO's founder and CRO, has often received similar feedback: "Uniform management can be an absolute hassle – to the point companies often have to hire an in-house employee or team just to manage the logistics: a large number of crew can often lead to several errors when ordering pieces and having each one of them fitted; high levels of stock and warehousing quickly take up space and increases costs; special requests multiply; and we never know the right quantities to order of each garment size meaning out-of-stocks, surplus stocks and expensive emergency orders are frequent occurrences".
After 3 years under development and working in consultation with its clients, SKYPRO developed mySkypro Portal – a simple software that revolutionizes the way uniforms are managed.
SIMPLE ordering and fitting portal that empowers crew members
No more sending orders to a central uniform management department who then order stock for crew to collect. Crew members login to a personalized uniform portal, view their entitlement, order their pieces, schedule their own fittings and receive their uniforms at their own doorstep.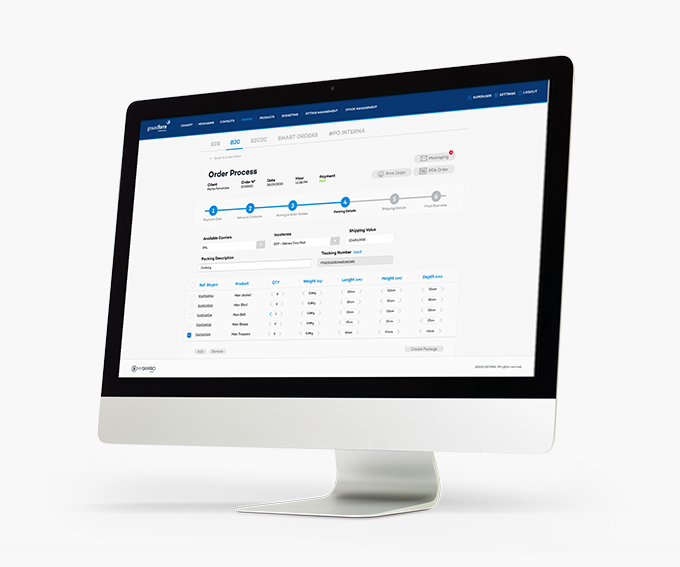 SIMPLE uniform fulfilment and warehousing by a third party
All warehousing and fulfilment is managed by SKYPRO so that companies can use their employees to focus on growing their business. SKYPRO will handle creating uniform kits per member of crew based on their order and delivering to the address specified by each crew member.
SIMPLE purchasing and stock management
mySkypro is equipped with an artificial intelligence smart learning system that matches expected demand with supplier lead times to issue notifications for when companies need to place orders, the right quantities and size split. These can be placed at the click of a button and all orders can be tracked directly on the portal so managers do not need to pick up the phone.
SIMPLE reporting for proactive decision-making
Pulling together all employee orders and returns, all uniform ordering costs and other metrics can be time consuming and labor intensive. By automating uniform management from end-to-end, mySkypro can instantly generate reports for full transparency and proactive decision-making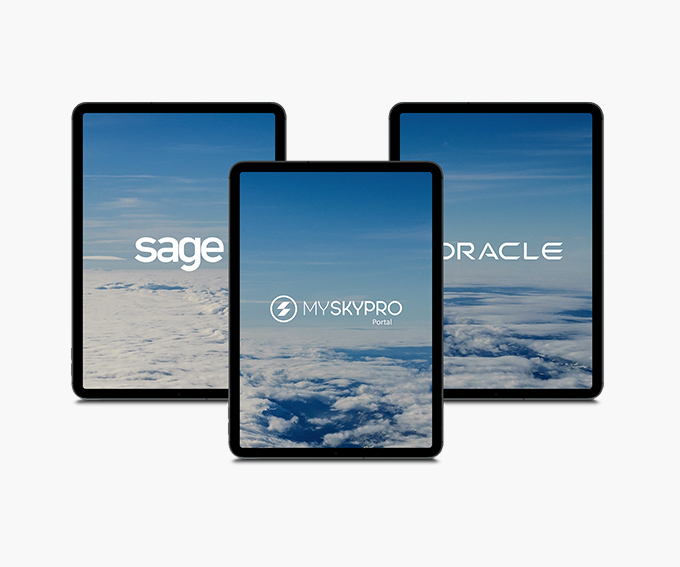 SIMPLE integration with several suppliers
The enterprises SKYPRO works with do not need to purchase SKYPRO uniforms to benefit from mySkypro Portal – it was designed to work with several ERPs and HR systems for simple integration and the inclusion of several suppliers in just one tool.
mySkypro Portal is helping companies rethink how they can simplify their uniform management process – one of our clients has already closed its large uniform warehouse and replaced it with a small "shop", a room where crew can come in and collect their personalized uniform kits themselves, without the need for warehouse staff.
Want to learn how mySkypro Portal can help you simplify your business?
Contact us on: contactus@wearskypro.com